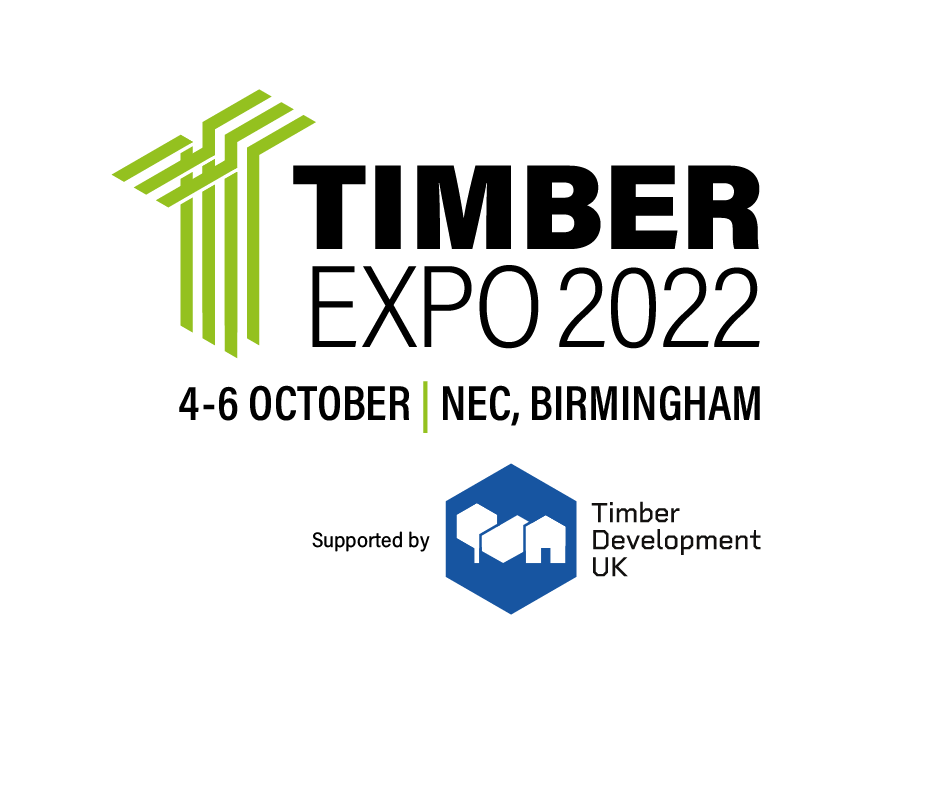 TTJ AWARDS Supported by TIMBER EXPO
Timber Expo (4-6 October 2022, NEC) is the UK's only timber trade exhibition and is supported by Timber Development UK. Taking place alongside UK Construction Week, the expo is designed for people who use, specify, design and build with timber.
With keynotes from Timber Development UK, the Sustainability Hub will be the focal point with talks covering: The world's tallest timber buildings, the latest innovation in timber construction, and the race to Net Zero.
Timber Expo is supported by and held in collaboration with Timber Development UK, BM Trada, Timber Construction, Timber Trader and TTJ.
Free registration is via the UK Construction Week booking page, where you'll gain free entry to Timber Expo, Grand Designs Live and Green Living Live.
---